After a couple bad reviews this past week, (which some fans were speculating CBS had a hand in), the first episodes of Seth McFarland's new Star Trek homage, The Orville aired last night to great reviews. I can say we loved it and the response on Facebook from fans was overwhelmingly positive.
Many had thought Seth McFarland, a huge fan of Star Trek who actually appeared in a couple of Enterprise episodes, was producing a Galaxy Quest style parody of Star Trek.  Galaxy Quest has a special place in the hearts of Star Trek fans because of the fantastic way in which it both pokes fun at Star Trek and its cast, while also being a loving tribute to the show and its fans.  And while The Orville is similar to both shows, it ultimately charts a course between the two, being a space epic drama that is often laugh out loud funny.   It isn't a straight up sci-fi show, as it is seriously funny, and it isn't a comedy as it takes its science and plot lines seriously.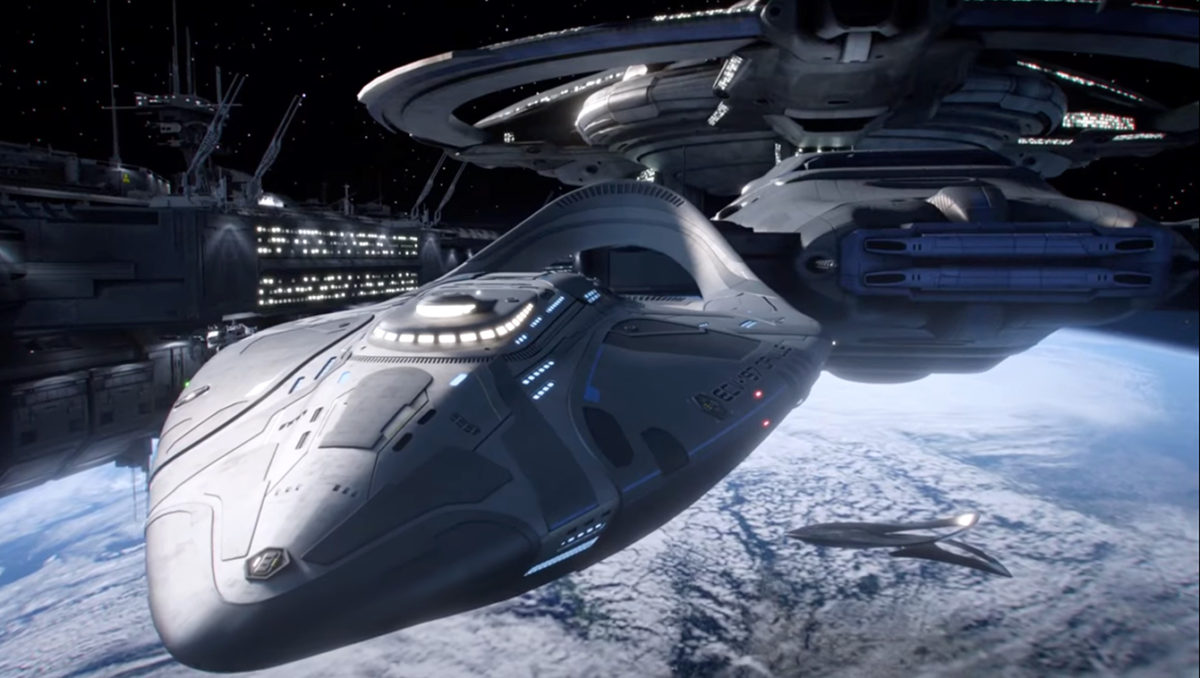 There are many typical Star Trek tropes here.  A galactic "Union" that explores and protects a quadrant of our galaxy.  Colored uniforms, shuttle craft, a mixed alien/human crew, and evil alien bad guys.  And it is all blended with comedy by a seasoned team of former Star trek producers and directors including Brannon Braga and Jonathan Frakes.
We are bullish on The Orville, and we hope all Axanar fans will follow and watch this show that is clearly a loving homage to Star Trek, while at the same time being something new and refreshing.
You want to read more? Head over to Fan Film Factor or read Bleeding Cool's review.
And join The Orville Fan Group on Facebook!
Alec
Save