Christmas is over, New Years is still a few days away, and you've got some extra time. So what do you do now?
How about helping your favorite Star Trek fan filmmaker win $500 cash?
The IndieBOOM! Film Festival was among the first to offer a category exclusively for FAN FILMS…along with many other categories (comedy, drama, documentary, animation, scifi/thriller, music video…you can view the entire list here). It's a real film festival, now in its third year of presenting awards to both aspiring and accomplished independent filmmakers…including fan filmmakers!
In the first year of IndieBOOM!, a Star Wars fan film from Mexico won in the category. And last year, a Star Trek fan film, THE FEDERATION FILES: "Walking Bear, Running Wolf" took first place as best fan film against two Star Wars, one Blade, one Superman, and one Stranger Things fan film competitor finalists.
A panel of judges choose the films that make it as finalists. Those, in turn, get posted online and to IndieBOOM!'s ROKU channel for viewing. The film that gets the most views on their website and ROKU app in each category receives "Winning Laurels" (first prize) in that category. Also, the panel of judges will choose their favorite selection among all finalists, which will receive the Jury Prize Laurels. And finally, the overall most-viewed film of the festival will receive Fan Favorite Laurels and a cash prize of $500!
This year, THREE Star Trek fan films have been selected as finalists. In order to "vote" for them, you have to actually watch them through (no loading and reloading the page). Viewing is free and can be done at the following links. Here's the Star Trek finalists from the Fan Film category (in the order released). Scroll down the linked page to view…
---
ADVENTURES OF THE USS PARKVIEW: "THE BUNNY INCIDENT"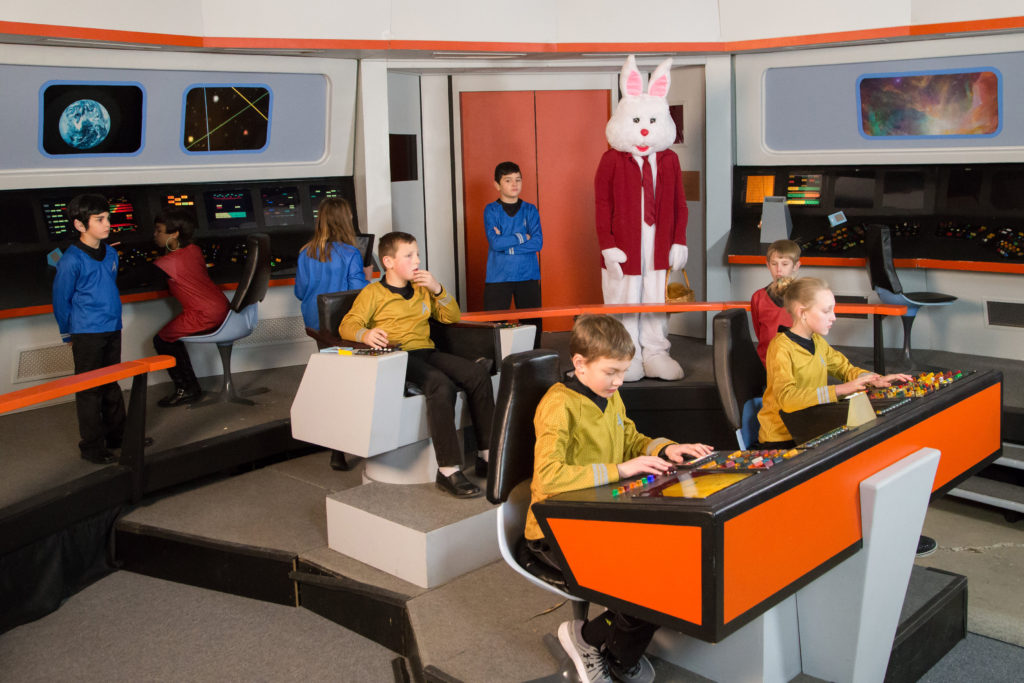 Written and directed by Emmy-winning composer KEVIN CROXTON (who is also scoring my upcoming Axanar Universe fan film INTERLUDE), this adorable musical fan film stars 4th and 5th grade members of the Parkview Elementary School Music Club, which Kevin teaches. This was among the final fan films to be filmed on the Arkansas sets of the now defunct Starbase Studios.
---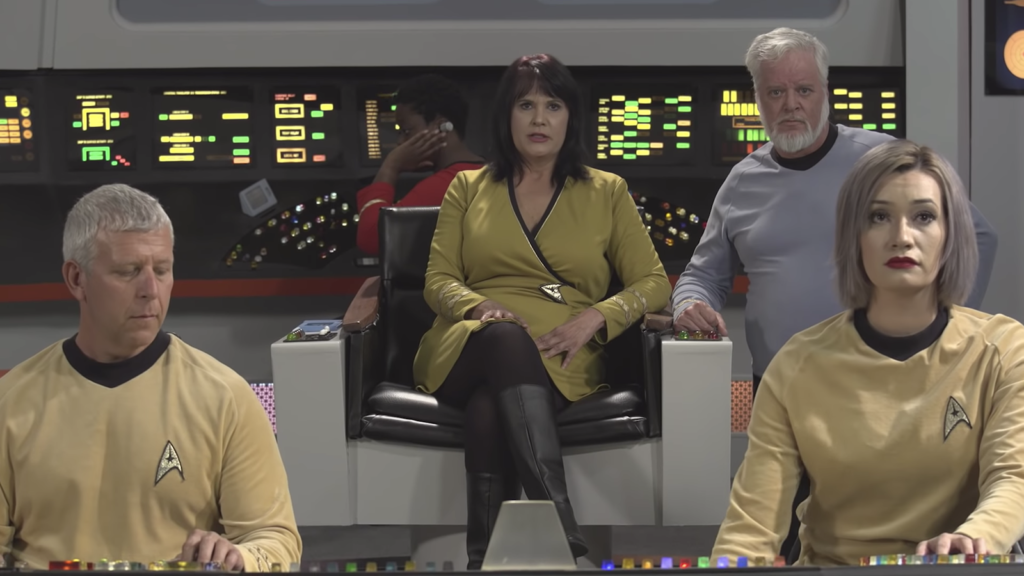 Filmed on the TOS sets formerly used by STAR TREK CONTINUES and STARSHIP FARRAGUT in Kingsland, GA, The Looking Glass was the first fan film to be a production specifically of Neutral Zone Studios (rather than simply filmed at Neutral Zone Studios). Directed by MICHAEL HEATH, JR. and written by DON HORAN, the film tells a story of Prime Directive featuring the crew of the USS Pegasus.
---
THE FEDERATION FILES: "THE EQUINOX EFFECT"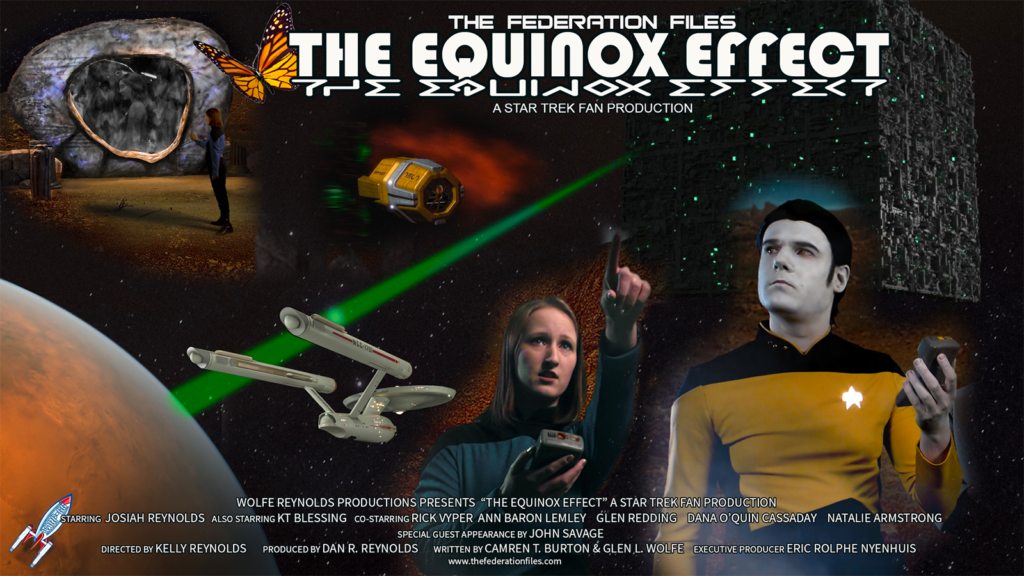 The fifth fan film to be produced for the Star Trek anthology series The Federation Files, "The Equinox Effect" features footage from no less than EIGHT different Star Trek fan films—some produced, some still in production, and even a few that were abandoned (including the ill-fated EQUINOX: THE NIGHT OF TIME starring veteran actor JOHN SAVAGE reprising his role of Captain Rudy Ransom from Star Trek: Voyager's "Equinox" 2-parter. "The Equinox Effect" was produced by GLEN L. WOLFE and DAN REYNOLDS at WARP 66 Studios in Arkansas and directed by KELLY REYNOLDS.
---
But wait…there's one more! It's not a Star Trek fan film, but it was written and directed by KEVIN CROXTON, the same fellow responsible for "The Bunny Incident" above, and worth checking out…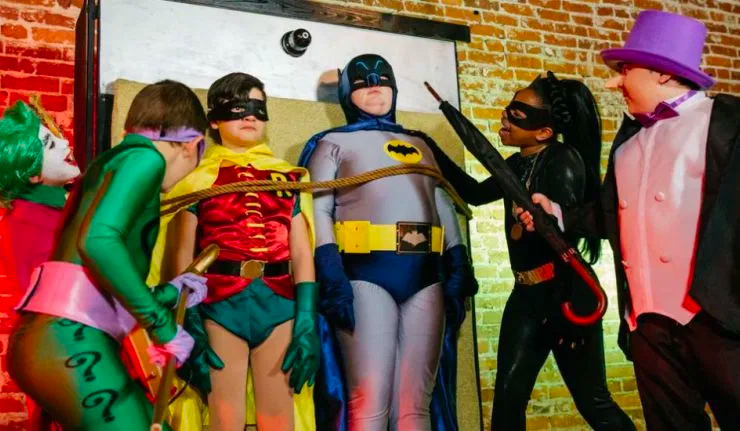 Each, year, the kids in Kevin's Music Club produce a new fan film in a different genre. A year ago it was Star Trek, this past year it was the 1960s Batman, and this next year will be James Bond (still in production). For films starring elementary school kids, these fan films are of surprisingly high production quality and really fun to watch. This year's Batman features some of the same kids who were in "The Bunny Incident" last year…only now they're in 5th grade instead of 4th.
---
Remember that every viewing counts as a vote, so if you can't (or don't want to) choose one favorite to support, then support them all. Click on each of the links above and let the films play (even if you go to make a sandwich while they run…although they're much much worth checking out).
And if you do have a favorite, then share the link(s) with your friends and family. Remember that the film with the most views throughout all of the categories gets $500. That could be $500 to help the Music Club or to support WARP 66 or Neutral Zone Studios.
Remember, you only have until January 5 to view them and have it count as a vote! And if you'd like to see all of the finalist selections across all categories, just visit the main page of the IndieBOOM! website.
Vote early! Vote often!